Online Orientation >> Orientation Program >> Employee Orientation Checklist
Published 08/06/2022
New Employee Orientation Checklist: Tips, Setup and Guide
When a new employee is starting at an organisation, one of the most important things to do is ensure a consistent orientation process. There are two types of check lists to cover off on when a new employee is starting. The first is a pre-start check list where the manager ensures everything is in order for the new hire's orientation, setup and beginning their role. The second is the orientation itself where the new employee starts their job
A new employee orientation checklist is useful for managers to prepare for day 1 a new hire right through to the employee themselves going through a new employee orientation checklist to ensure they have covered off on all important safety, HR and other policies and procedures as part of being job ready. The orientation checklist is a tool that is part of your overall orientation for new employees or re-orientation for existing staff to make sure they are kept up to date with changes in the workplace, typically done annually. This might range from awareness around risks to hazards and safety through to HR focused policies and procedures. This might form part of your overall
orientation program
.
View Orientation Templates, Forms and Examples

Pre-start checklist for a new employee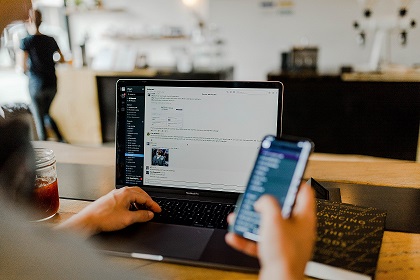 This orientation check list helps prepare a new employee for their first day on the job. The sort of activities that might be covered at this stage include:
- Have they been setup in payroll and HR
- Is their computer setup, logins and access created
- Have team members been informed of the new arrival, when they start and what they will be doing
- Have you identified which orientation they are going to be doing, is it ready to assign to them
New employee orientation checklist: first day on the job
When a new employee starts, the first thing they should do is go through the employee orientation
- Safety orientation about their workplace, role and job
- Meet the team
- Org chart
- HR policies and procedures
- Online forms to capture important setup information, HR details, emergency contacts
- Payroll setup
- Lodgement of government forms
- Medical checks
- Organisation orientation covering mission, values, ethics, organisation history, the directors and more
- HR orientation covering complaints process, leave, entitlements, benefits, termination and code of conduct
Best methods to deliver a New Employee Orientation Checklist
Online is by far the most common and effective method for ensuring a consistent and easy distributed orientation check list for new employees. You can ensure everyone goes through the same checklist, measure how long it took, record acknowledgement digitally and even ensure that they complete it before they start work.
They can do it from home or even on the bus or train to work. Make sure no employee starts and walks through the door unless they've already done their employee orientation.
Checklist for Preparing New Employees
A big part of the check list is about preparing new employees for their job task, activity and joining the workplace as a new hire. Role specific check lists might cover checking off against specific criteria relating to the role. Examples might be a manager check list, an administration check list, a sales check list or an IT check list for each specific department, covering specific role focused items that a new starter in each department would need to cover as part of their orientation in order to be job ready. This might range from policies, procedures or access to job materials.
How to build one
Think about the core areas that are important across both payroll, HR and safety. These three pillars should form the basis of your orientation content and the categories you want to check off for all new starters. Think about high level and micro elements that are important in these three areas and list out the categories you want to ensure are acknowledged, read and understood, provided by the employee and completed before they start on the job. Some elements will be best done face to face such as a tour of the office and meeting the team but others are burdensome to be done face to face and are better done online, by the employee, before they start work on day 1.
What kind of welcome to do you want to give your employees? The orientation is the perfect introduction to your organisation and the check list is the way you can ensure they get a great and consistent welcome.
Online Orientation Checklist Builder
Try out creating an online employee orientation checklist