Online Induction >> Safety Induction >> Safety Induction Checklist
Published 17/04/2021
8 Must haves for your Safety Induction Checklist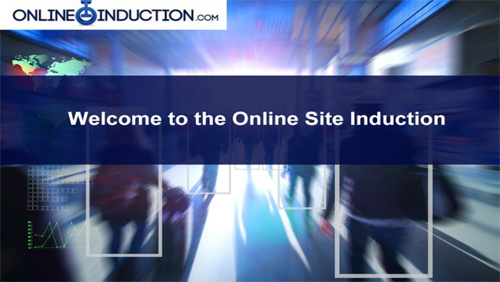 A safety induction checklist is an important element in your overall
online induction program
. It can be delivered a number of different ways and could range from acknowledgement of site, project or workplace specific policies and procedures through to awareness and acknowledgement of important site safety materials. This might be a step that corresponds to a particular online safety induction course or it may be part of an overall induction into the workplace.
A safety induction checklist is often organisation or site specific but even then, there's some common themes seen across these types of checklists and below we've compiled the 8 must haves that you should consider including. These are commonly seen in safety induction checklists across many different industries and regions.
1: Evacuation Procedure
This is clearly an important one for any workplace, location, site or project. What to do during an emergency and where to evacuate to. How does it work with fire wardens or emergency staff, where to go, what is the alert sound, what to avoid and more.
2: Show the location of Fire extinguishers
It never hurts to map out exactly where are the fire extinguishers. Having this sort of information readily available online 24/7 could come in handy for contractors or new staff not familiar with the site or workplace.
3: Explain the Restricted areas
You would be surprised just how many workplaces have restricted areas you don't realise. It doesn't have to be Area 51, it could be that contractors are not permitted into the server room or highly sensitive area where confidential information is accessible. It could be an area where there are hazards or high risks to health and safety. It could be restrictions based on staff level. Explaining and acknowledging these is important in a safety induction checklist.
4: Licenses/certification requirements have been sighted
It's important to make sure licenses, certifications and evidence of training have been witnessed and signed off to ensure the correct qualifications are held in order to conduct a job or work activity safely.
5: Explain the Smoke Free Work Environment Policy
Is this a smoke free workplace or does it have smoke free locations? If so, lets make sure new staff and new contractors are aware and acknowledge so
6: Explain the Incident Reporting Procedures
Super important one to include here, how do new staff and new contractors report an incident? Do they know for their first day? Empower a reporting culture by empowering your staff and contractors to report safety incidents
7: Explain the hazards that may be present in work area
What about Hazards? Are staff aware what to do when they encounter a new hazards in the workplace and how to report them? and are they aware of existing hazards in order to work safely?
8: Understand first aid procedures
Ensuring new staff and contractors are aware of first aid procedures could be critical in the event of an incident. I.e. is there a defibrillator on site and if so, where?
Try setting up an online safety induction checklist
Use our templates and examples or create your own safety induction checklist from scratch