Online Induction >> What is a Site Induction?
Published 04/06/2023
What is a Site Induction?
Important site specific knowledge and safety, HR and
site training materials
you need to ensure
contractors
,
employees
and
visitors
to acknowledge and understand before they arrive and begin working in a workplace are commonly the components of a
site induction
. It's a site specific induction, specifically related to what you need to know about working at the specific work site and workplace location. It might form part of a company wide induction process where you go through a general induction into the organisation and then a follow step about site specific materials and it can help
reduce poor safety outcomes
for your workforce.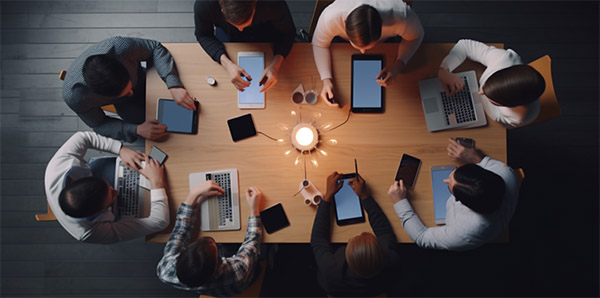 Many organisations set up a organisation wide induction which covers the basics of HR and safety across the entire organisation. But what about the important workplace and location specific materials and knowledge that staff need to know? These areas might range from the specific emergency assesmbly point details, maps of the site, local emergency contact details, site access details, emergency procedures, locations of emergency equipment, medical supplies on site, communication equipment on site and a listing of hazards to be aware of while working on site.
Best way to deliver a Site Induction
Site Inductions traditionally were conducted face to face but these days online is the preferred method, especially in light of a global pandemic. It's easier to distribute to staff on bulk, ensure that a consistent induction is delivered and most critically, you can measure and track that staff have actually completed the induction and demonstrated competency in it. Ensuring that staff have completed the site induction BEFORE they arrive on site is also critical as the information in it will help prepare them for the site around areas such as site access, procedures to follow through to ensuring their own safety and that of their co-workers. The site induction is the first thing a new employee or contractor is walked through as part of their first stage of work in a new organisation or workplace. It might include a site tour, awareness of site specific safety and HR procedures and acknowledgement that they understand all these areas.
They will be typically done by all employees, contractors and visitors on their first day or before they start working on site.
View Site Induction Templates, Forms and Examples

Common Site Induction Topics
The most common site induction topics include:

Site tour

Site specific hazards

Introduction to the site

Site location

Site access control

Site emergency locations

Emergency contacts and procedures

How to report an incident

How to report a hazard

Site specific policies and procedures
Site Induction Plan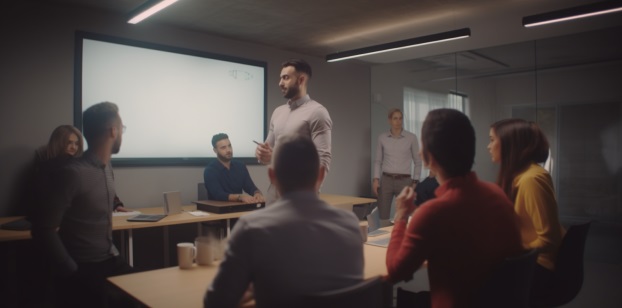 A site
induction plan
might be an overall ongoing induction strategy that covers the entire probation period of a new starter. There may be pre-day 1 induction activities to prepare the new starter for their job role, day 1 actions where they are inducted on workflows relating to their first week and being job ready. Ongoing checks and reviews to ensure they are progressing well in the subsequent weeks through to an end of probation period check to evaluate if they have fulfilled their induction goals in the last six months and are suitable for continuing on past their probation period. The induction plan might also be part of an overall goal of moving an employee from a novice to a competent or even expert level staff member.
Discover our Site Induction Platform

What role types are doing site inductions?
Site inductions are for contractors, employees, suppliers and visitors. Typically, each role type will do an induction that covers the level of detail needed for that role to work safely on site. A
contractor induction
for example might be much more comprehensive collecting insurances,
safe work method statement
, evidence of training and tickets or licenses compared to a site induction for a visitor which might be much more basic with a shorter presentation on emergency procedures or colleting their next of kin contact details.
A site induction for a visitor might involve firstly going through a
visitor sign in system
before progressing through a visitor site induction on hazards to be aware of, emergency procedures to follow, how to report an incident, a prescreening form on health history and going through a
safety induction
. A contractor might have a similar site induction workflow but typically does their induction before they arrive on site in order to allow them more time to progress through comphrensive materials and provide the documentation needed to be verified and allowed to work on site.
Example Site Induction Scenario
Think about a construction site where a
construction site induction
is needed before you can start work on site. There might be different construction sites that a contractor works at and each one may have different site rules, risks and hazards to be aware of, policies to acknowledge, site procedures to be aware of and important safety documentation to be collected and verified before they can enter on site. An induction card will be issued upon successful completion of the site induction. This can then be carried for entry to each construction site.
Site Inductions prepare workers for the specific site they are working at
This is the important workflow to properly prepare workers of all role types before they start working on the specific stie they are engaged to. From an office to a construction site, a facility through to a retail store, each site will have its own unique requirements, risks, training and hazards to be aware of before the worker arrives and starts working with.
What happens when you don't do a Site Induction?
The outcomes aren't great, you end up with workers arriving on site that are unprepared or you increase the risk that something will go wrong being either mistakes in the workplace or even injuries or property damage. New arrivals to site won't be aware of what to do or where to go, they will have received no site specific readyness and from the moment they enter the site, they'll be unaware of any site specific safety, policies or procedures. By not doing a safety induction, there is also an increased risk of injury to coworkers and the work themselves. If they are unaware of what procedures to follow, when something does go wrong they won't be ready to take action (i.e. how do they report an incident?). If they haven't done a site induction, they won't be aware of any hazards that are present on site which again become a major safety risk.
Site Induction Examples
Try scanning the below QR code for an example site induction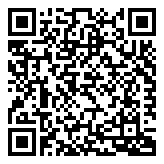 View Site Induction Templates, Forms and Examples

Best Site Induction Design
The best way to design a site induction is to setup a multi step process that walks the new arrival through the important areas of your work site. This structure might start with an online form to capture their important details such as company, personal contact details, expected time on site, medical issues that could affect their role, emergency contact details and even evidence to training and certifications. From there you would walk them through important site specific content such as a site induction about site access, hazards, site safety procedures, how to report an incident, floor plan, emergency locations and site management. Topics might be role specific, safety specific and organisation specific. Following this you might include site specific check lists, document libraries and then making sure they have understand and acknowledge everything through an assessment.
See how an online site induction program can work for your organisation by looking at the online demo via the form above or