Online Induction >> Employee Induction >> Online Employee Handbook

Published 05/02/2023
Online Employee Handbook: Best Employee Handbook Guide for 2023
The employee handbook is often one of the first parts of a new starters onboarding journey as part of starting their new job. It sets the boundaries, areas to be measured by, important policies, procedures and structure. When a new employee starts at an organisation in a new role, one of the first things they need to read and acknowledge is the employee handbook. This important material covers topics around Organisation History, Vision, Mission, Values, Overall Goals, Commitment to Employees, Code of Conduct, Business Ethics, Employee and Employer Confidentiality Agreement and even a Non-compete Agreement.
Other areas in a employee handbook might cover specific site rules, organisation chart, how to request leave, timesheets, rostering, site access and
Employee Induction
instructions.
View a full list here
.
Further below we discuss what is the best way to deliver the employee handbook to your new starters? and how to make sure they read and understand it?
View Handbook Templates, Forms and Examples

Buy Ready to Go Employee Handbook?

Why is an Employee Handbook Important and why do you need one?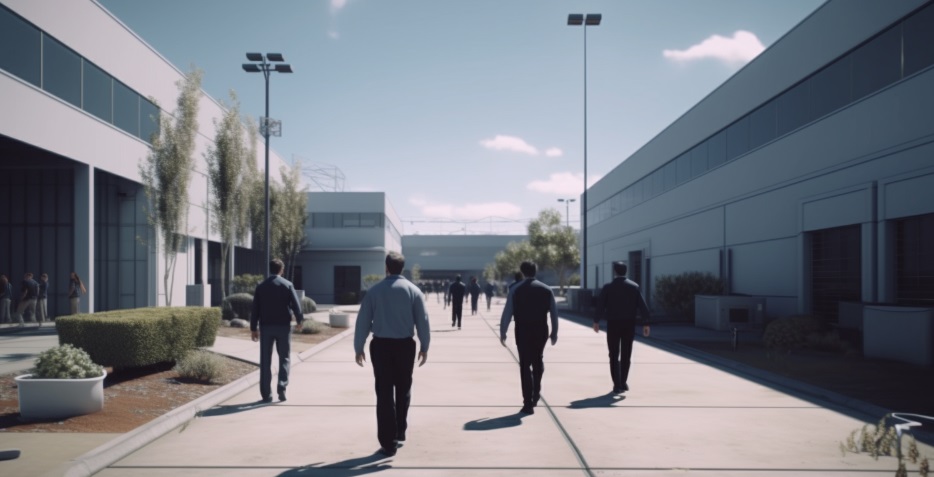 Delivering an employee handbook online is the best way to make sure new starters have read, understood its contetns and acknowledge the material before they start work in the organisation. You can deliver it to them entirely online and they can progress through and acknowledge its contents well before their first day on the job. This might be done as part of the initial phone call letting the employee know they got the job!
Using the Employee Handbook to prepare New Employees for their first day on the job
Its a critical that all new starters are prepared for their first day on the job, there are often many procedures, policies, safety and workplace risks to be aware of to ensure they are job ready, able to work safely and aware of everything they need to start effectively on their first day. The employee handbook is also a critical tool to help guide and prepare a new employee for their probation period. What to expect, what are the milestones, what are the procedures and policies they will be measured against, pay, onboarding, KPI's, when does probation end and other super critical elements to onboarding an employee. Often, its what's in the employee handbook that will sent the boundaries for when something goes wrong.
Here's how the process might work:

Canidate applies for job

Interview

Potential 2nd interview

After review period by management, if phoned with a job offer

Applicant accepts job and is told they will receive formal documents and job contract shortly. Is issues online employee handbook as first starting point.

New employee goes through online employee handbook and reads material online, is tested on its knowledge, acknowledges important materials, understands all contents.
And what exactly do you put in an online employee handbook?
Employee Handbook Table of Contents

What should you include in your employee handbook for 2023? We've outlined below a common structure. We've gone out and compiled the best topics to include in an employee handbook, especially for delivery online and here's what they include and why you need each one

Organisation History:
when was it founded, who by, why, what problem did they solve, how, where are we today?

Vision:
what is the future? what does the organisation want to achieve, what's the big picture?

Mission:
how do we get there? what is the objective and what are we doing to make it happen

Values:
what do we value as an organisation? what qualities does the organisation strive for in its people and service?

Overall Goals:
what are the overall objectives and goals for the organisation?

Commitment to Employees:
as an employer, what do you promise to do for your employees? think about safety, HR issues, culture, team building, staff retention, respect, workplace policies and worker rights

Code of Conduct:
What do employees need to know about conduct in the workplace

Business Ethics:
Outline any important ethical considerations and boundaries

Employee and Employer Confidentiality Agreement
Cover off on confidentiality right here

Non-compete Agreement
Ensure that if the employee leaves the organisation, they don't walk with your IP, customer databases and even become a competitor.
It's essential to outline your Code of Conduct when setting up an employee handbook, outlining expectations such as dress codes, acceptable use of technology, discrimination policies, conflict resolution methods etc. It'll also need to include information related to working hours & overtime pay, holidays/vacation days allowable by law or culture (depending upon where you are based), time off for medical appointments and bereavement leave - as well as any other state-specific requirements relating thereto.
Create an Employee Handbook
Want to try out creating your own online employee handbook? Get started right here:

The Probation Period
The employee handbook is often an instrument that kicks off and sets the boundaries of the probation period. It formulates what is the structure of the probation period, when probation might be considered successful, a fail or even extended. It highlights the future milestones and measurements for the employee to follow and be assessed by and is an upfront outline of what's ahead for the new starter.
Does your employee handbook do this effectively?
Check out our examples Here
Sample Online Employee Handbook
Try out our completely free sample right here. It's a great way to see how you might create, design and deliver an online employee handbook to your new starters
Start Here
Best Policies to Include in your Handbook for 2023
Creating a polished employee handbook takes careful thought & attention - Drafting them correctly will help maintain peace of mind for staff members knowing exactly what is expected from yourselves as employers - avoiding costly litigation which could impede normal operations significantly impacting negatively upon bottomlines across different sectors worldwide... So start devising one now if you haven't quite done so already!
The most comprehensive employee handbook will be broken up into sections that cover these important and best practice policies:
- Harassment and Discrimination
- Harassment and Discrimination Reporting Procedure
- Harassment Investigation Process
- Office Romances: Fraternization Policy
- Employment of Relatives
- Attendance at Work
- Working Hours and Overtime
- Break and Lunch Periods
- Attendance Expectations and Policy
- Severe Weather and Emergency Closings
- Smoke Free Workplace
- Drugs and Alcohol: Drug Free Workplace and drug testing
- Workplace Violence
- Safety and Security
- Parking
- Workplace Visitors
- Conflicts of Interest
- Accepting and Giving Entertainment or Gifts
- Travel for Business Policy
- Car mileage Reimbursement
- Bereavement Leave
- Jury Duty
- Company Tools, Equipment, and Supplies
- Computer and Internet Use Policy
- Blogging and Social Media Policy
- Telephone use
- Conflict Resolution
- Complaint Procedure
- Monitoring in the Workplace
- Email, Computer, Voicemail, Internet and Telephone Usage
- Video Surveillance and Physical Searches
Online Employee Handbook Builder
Try creating one or using one of our ready to go
handbooks
and online handbook builder: