Online Induction App
Setup your organisations induction on the number one and most used online induction app in the world! Your workforce to searches which induction to do, self registration, they go through your specific custom induction steps and can complete on iPhone, Android or tablets.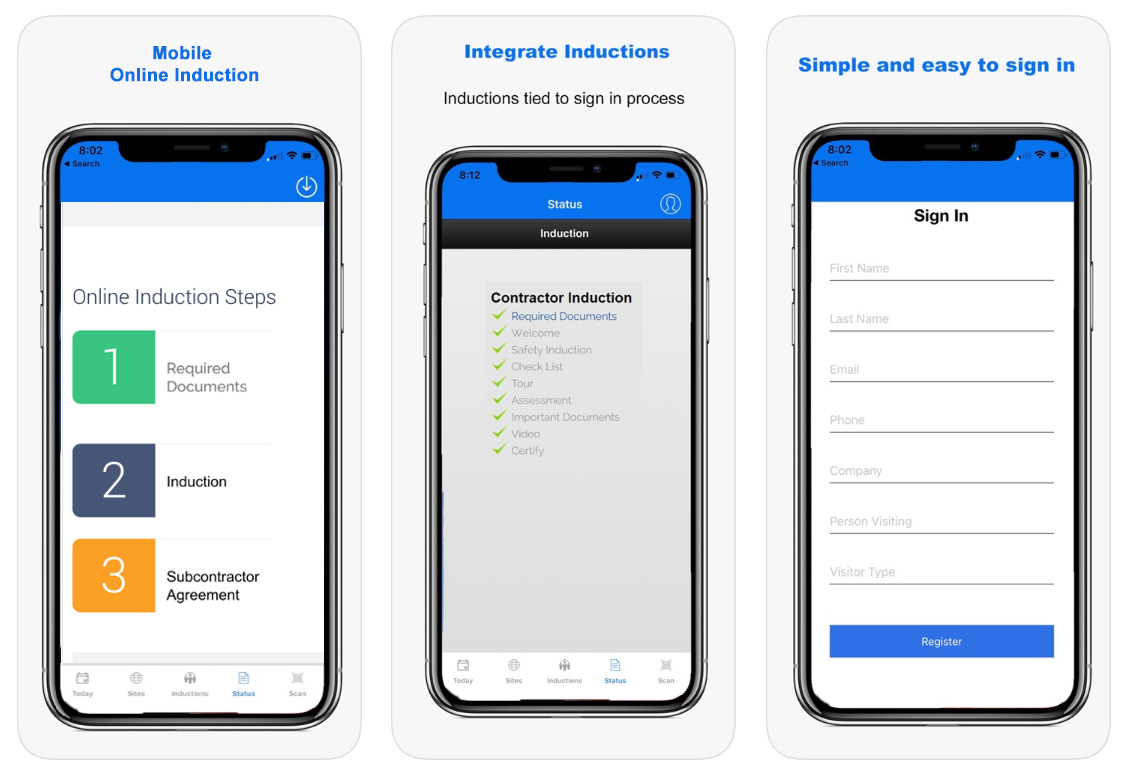 The worlds workforce is mobile
75% of the world uses mobile technologies * (July 2012 report by World Bank), this is a MUST for organisations inducting online.
It's easy to setup an online induction app
Create your own induction forms, check lists, assessments, load up existing induction content or create new induction courses. Embed induction videos, presentations, different styles of assessments and create truly high impact and engaging induction experiences. Ensure all workers complete the induction before they arrive on the first day to begin their job task or role.
iPhone, Android or Tablets
Deliver your induction across multiple mobile devices so that no matter what platform your inductees are engaged on, using the online induction app they can complete their induction before they start work.
Try creating your induction using our induction builder
See how your site induction or organisations induction looks on the online induction app by registering free right here: