Online Induction >> Non for Profit Training in the Workplace
Published 28/01/2022
Non for Profit Training in the Workplace: Best Courses and Tools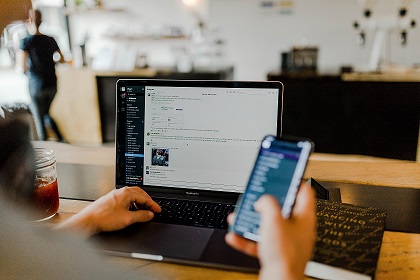 Organizations must embrace non for profit training for their staff. Non for profit training is training staff involved in leadership, management, and training other employees. It aims to challenge and motivate management and the general community to rethink and solve problems using current strategies to improve organizational performance.
Since non-for-profit organizations are based on community empowerment and volunteerism, the employees need to be supported psychologically so that they can deliver quality services without expecting a refund. Mostly non for profit organizations deal with sports, special interests, and hobbies for community members.
Common Non for Profit Training Courses and Topics
1. Board training
Non for profit boards are responsible for delivering the most significant value to their communities. Board training helps board members focus their attention on critical matters and understand their roles and responsibilities. In board training, the members are trained on; induction processes, committee succession planning, governance training, board chair training, risk management, board compliance, and strategic planning.
2. Finance training
Financial knowledge is an integral component for non for profit board members in a non for profit organization. Despite the position one holds in a non for profit organization, everyone deserves financial literacy training. It equips members with financial knowledge to analyze and interpret financial reports for better decision-making. Finance training for board members includes; board finance training, organizing fundraising, understanding financial status, budgeting, auditing, and training new treasures.
3. Leadership training
Decision-making, workflow, and the future of any organization depend on the leadership's competency. Non for profit training offers training for leaders to boost their communication skills, ethics, and essential interaction qualities. The following leadership skills are critical in leadership training for non for profit training; training upcoming leaders, presentation skill training, conflict management, performance management, prevention of harassment in the workplace, and project management.
4. Governance training
Viability is very critical in a non for profit board. Governance is a system that helps leaders steer the organization to success despite the organization's environment. Governance training helps board members access the organization's strengths and weaknesses, build a constructive partnership with like-minded organizations and help the organization meet its mission, vision, and goals. In governance training, board members gain knowledge in; successful governance, conflict management, the delegation of duties, and board management.
5. Grant writing
Most non-for-profit organizations depend on grants to fund community development programs. Non-for-profit organizations employ people who know grant writing and distinguish between reliable and unreliable grants. Through non for profit training, board members are trained in how to write a grant proposal and how to manage the grants when given to benefit the community. Board members who undergo non for profit training are equipped with grant writing skills, budget preparation, project evaluation, and selling the organization and its projects.
Non for Profit Course Pack
Here are some courses from our non for profit course library:
Basic First Aid: $9.95

Bullying and Harassment: $9.95

Burnout in the Workplace: $9.95

Hand Washing Techniques: $9.95

Office Ergonomics: $9.95

Social media in the workplace: $9.95

Social media in the workplace: $9.95

Working from home with children: $9.95

Understanding Professional Boundaries: $9.95

Importance of training staff in a non for profit sector
Training staff in a non for profit organization serves as a motivation tool for service delivery. When employees gain new skills, they feel empowered and deliver more than expected. When employees are trained, they grow and assume leadership skills when their seniors retire. Through training, succession planning becomes easy to plan.
Employees become accountable for their actions and execute tasks effectively and efficiently. Implementing policies and practices that support employees makes them operate at the top of their potential. Gone are days when employees worked only for a paycheck; employees are aware that despite earning a living, there is the need to gain new skills dues to the ever-changing world of technology. Nowadays, employees are seeking engagement with purpose, not a paycheck.
Non for profit training is critical because it offers skills necessary for running non-for-profit organizations. When they gain new skills, they become more confident in their tasks and deliver quality work. It is the mandate of every non for profit organization to train its employees because they are the ones who will assume office after the retirement of the current staff.