Online Induction >> Subcontractor Management Software

Published 09/02/2023
How to write a Subcontractor Evaluation Checklist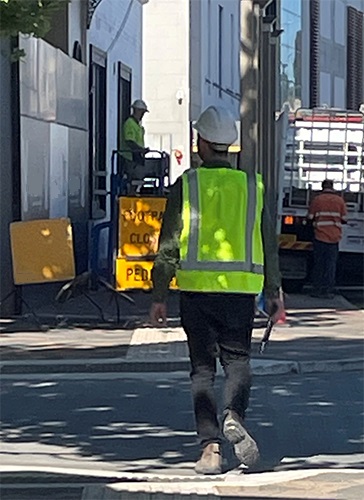 Evaluating a subcontractor's risk and safety history is essential for a general contractor to ensure a safe and successful project. By understanding the subcontractor's past performance, the general contractor can better assess their capabilities and identify any potential risks associated with their work. This includes looking at the subcontractor's experience, safety record, and any previous incidents. This information can help the general contractor make an informed decision when selecting a subcontractor and ensure they are hiring the best person for the job. Evaluating a subcontractor's risk and safety history can help the general contractor ensure that the project is completed in a timely and cost-effective manner, while also reducing the possibility of any accidents or incidents.
View Checklist Templates, Forms and Examples

Sample Evaluation Checklist
Have you ever been in charge of evaluating contractors? If so, chances are you've encountered the question: what to include in a sample contractor Evaluation Checklist and why is it important for contractors?
Evaluating contractors can be an arduous task. It involves more than just looking at the contractor's background and experience - the process should also take into consideration their customer service skills, communication abilities, regulatory compliance, creativity and use of technology. This is where a contractor Evaluation Checklist comes into play. This simple document outlines exactly what needs to be looked at when assessing a contractor's performance and what makes them stand out from their peers.
When building a contractor Evaluation Checklist, it's important to look for qualities that will help ensure successful project completion. You should consider things like: client references and feedback; technical expertise; go-to attitude; cost-effectiveness; ability to collaborate with others; timeliness; address any special requirements; and ability to manage risk. Additionally, it's important to conduct thorough interviews with potential contractors before making any hiring decisions as not all candidates will possess the same skill set required for effective project completion.
Take your time when creating your evaluation checklist as this document will ultimately make or break how efficiently your team is able to work together with the contracted workers. It may seem daunting at first but putting some thought into creating an effective tool for measuring performance among contractors can have long lasting effects on job success down the line..
Here's a sample subcontractor evaluation checklist and what you might include:
Check the subcontractor's background:
a. Verify the subcontractor's credentials and qualifications.
b. Assess any previous work the subcontractor has completed.
c. Ensure the subcontractor is properly licensed and insured.
Evaluate the subcontractor's communication skills:
- Assess the subcontractor's communication style.
- Ask questions to assess the subcontractor's understanding of the project.
- Determine the subcontractor's ability to effectively communicate with your team.
Assess the subcontractor's work ethic:
- Ask for references and contact them to inquire about the subcontractor's work ethic.
- Evaluate the subcontractor's punctuality and responsiveness.
- Ask about their ability to work independently and meet deadlines.
Review the subcontractor's portfolio:
- Request copies of their portfolio or previous work.
- Evaluate the quality of their work.
- Ensure the subcontractor is adequately skilled in the type of work required for your project
Example fields to include
Commonly you might include on a checklist sections for:
Quality of Workmanship
Meeting Deadlines
Professionalism
Communication
Compliance with Contract Requirements
Cost Management
Problem Solving
Respect for Safety Protocols
Use of Appropriate Tools and Equipment
Ability to Adapt to Change
Why is it important to conduct a Subcontractor Evaluation Checklist across your projects or workplace?
Evaluating subcontractors before engaging them is important because it ensures that you are working with a reliable, trustworthy, and qualified partner. It is also important to research a subcontractor's past performance, payment history, and any potential issues that may arise from working with them. Doing this research beforehand will help to ensure that the project is completed on time, within budget, and with the highest degree of quality.
It allows you to ensure that the subcontractor you are working with is aligned with your company's values and goals for the project. Evaluating subcontractors is a critical step in the project management process and helps to ensure that the project is successful.
Setup a Subcontractor Management Checklist
Want to try out a subcontractor management setup? Get started right here: